Good Gabion Mattress for Sea Wall
Good Gabion mattress, like Hexagonal Mesh Gabion, are wire fabric containers, uniformly partitioned, of variable size, interconnected with other similar containers and filled with stone at the site of use, to form flexible, permeable, monolithic structures such as gabion retaining walls, sea walls, channel linings, revetments and weirs for earth retention.

Custom orders available.
1. Gabion mesh material
Zinc 5% Aluminum - mixed rare earth alloy steel.
Zinc 5% Aluminum - mixed rare earth alloy steel wire PVC coated.
Hot dipped high galvanized steel wire.
PVC coated hot-dip high galvanized steel wire.
2. Zinc coated: 245g /m2.
3. Gabion mattress specifications:
Size of Gabion Cage (m)

Cell Size

8 cm × 10 cm

6 cm × 8 cm

Length

Width

Height

Galvanized or PVC Coated

Galvanized or PVC Coated

Mesh Wire Diameter

Quantity of Zinc

Mesh Wire Diameter

Quantity of Zinc

3

2

0.17/0.23/0.30

2.7 mm

>245 g/m

2

2.0 mm

>215 g/m

2

4

2

0.17/0.23/0.30

Selvedge Wire Diameter

Quantity of Zinc

Selvedge Wire Diameter

Quantity of Zinc

5

2

0.17/0.23/0.30

3.4 mm

>265 g/m

2

2.7 mm

>245 g/m

2

6

2

0.17/0.23/0.30

Tie Wire Diameter 2.7 mm

Tie Wire Diameter 2.0 mm

Flexibility:

low-carbon steel wire as a combination of structure, reno mattress has a strong flexibility to adapt to the local subsidence deformation of foundation and protected body. Reno mattresses can adjust their own healing, to prevent the continued development of the deformation.

Durability:

The Reno mattress is a structure made of hexagonal woven Low carbon steel wire, with hard rock combined to form a very large overall durability.

Environmental friendly:

Reno mattresses are filled with stones Meeting certain requirements to form protection structures. In the waterfront environment, the voids in the rock fill become progressively filled with silt, promoting vegetation growth which is essential to the preservation and maintenance of the ecological balance of the surrounding environment.

Permeability:

The stone fill allows the water to seep through the structure while retaining the soil, therefore no additional drainage is required to relieve the hydrostatic pressures. The Reno mattress ensure natural water exchange with the natural groundwater, further strengthened the environmental effects.

Integrity:

The reno mattress constituted by independent units, but between each adjacent unit has steel wire twisted, So it has good integrity.

Economy:

The stones reno mattress required is gravel or pebbles, so the stones cost is low. Reno mattress construction does not require skilled labor because they are very easy to build. No drainage system, Limited construction equipment can be used. If the design and construction is reasonable, the structure is long life and no maintenance.

Gabion cages is mainly used for landslide preventing, engineering of seaside area protecting, water or flood controlling or guiding, strengthening structure of soil, landscaping and retaining walls, etc.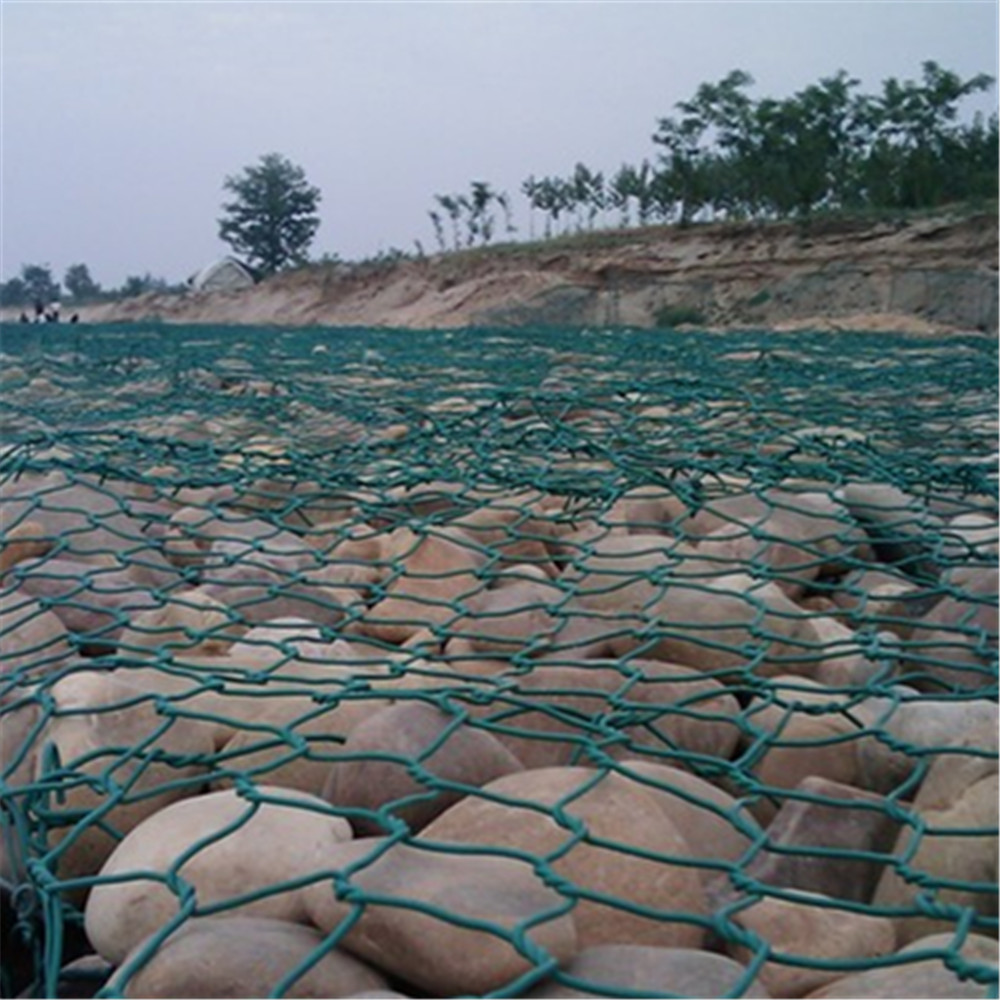 1. By bundles, or as your request;

1. How can I get a catalogue?
Please call us or send us email. We will reply within 24 hours.

2. Is customized product available ?
Besides common size, we accept customized fabrication. Just let us know your requirements.

3. How long after I place an order can I expect delivery?
This depends on the product chosen. We aim to complete the majority of deliveries within 15 days.

1.Free Estimation
We value every inquiry sent to us, ensure quick competitive offer.

2.Free Sample
Sample can be provided free of charge.

3.Punctual Delivery Time
Common delivery time will be offered in our quotation. If you need urgent order, please specify. We can offer urgent delivery without any extra cost.

Anping Enzar Metal Products Co., Ltd. is a specialized manufacturer and exporter of metal and wire mesh products started from 2007. Our manufacturing activities can be tracked back to more then ten years ago.
The main products we are producing can be listed as follows.
-Wire Mesh Fence
-Welded Wire Mesh Sheet
-Welded Wire Mesh Roll
-Steel Grating/Bar Grating
-Woven Wire Mesh
-Steel Fabrications

| | |
| --- | --- |
| Contact | Anne Qin |
| Whatsapp | +86 - 15531169449 |
| Skype | Enzaranne |